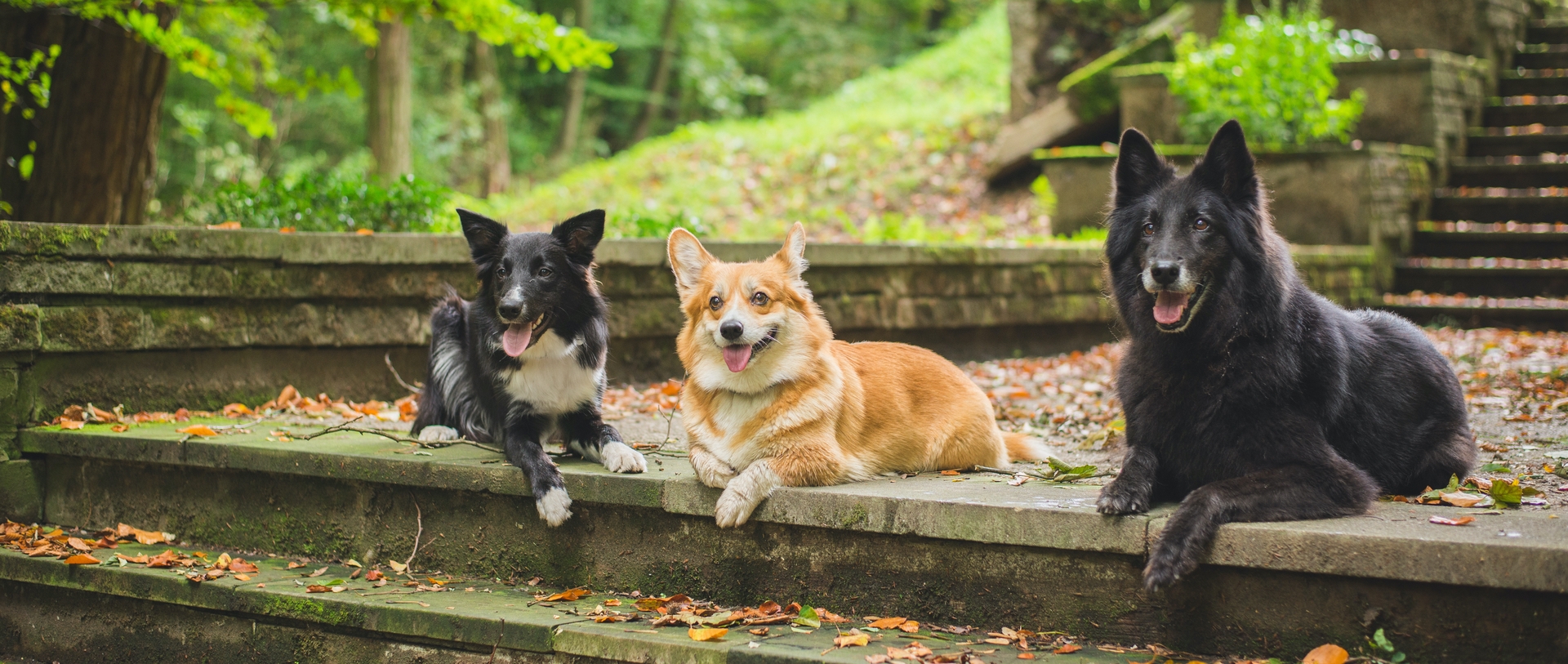 Rebecca's mission is to provide the knowledge necessary for a better relationship between you and your dog—one based on respect. With the proper balance in training, you will have a wonderful family member who is obedient and loving.  We teach good manners, decode canine behaviors and have a really great time with a positive attitude. We offer workshops, training classes, private lessons and in-house training with day camp.
Clients often need help with puppies or adult dogs. Quite often owners come to me with rescue dogs as well. At first home life can go quite smoothly with their new dog. However, after a "honeymoon period" of 3 weeks to 2 months, certain behaviors may start to surface. I can help the most during this period.
Rebecca is genuine and honest with her clients. Dogs are trained to our client's satisfaction and the owners are taught how to understand their dog's language.
Level 1 Training Program
10-day Board & Train
Leash Walking
Sit Command
Basic Stay Command
Appropriate Human Greeting (No Jumping)
Improves Overall Control
Comes with a Go-Home Lesson
2 Follow-up Lessons
Package Cost: $1,200
Level 2 Training Program
20-day Board & Train
This is an E-Collar Program
Perfect Leash Walking
Sit Command
Advanced Stay Command
Waiting at Thresholds (doors, gates, etc.)
Lay Down Command
Off Command
Basic Recall
Place Command
Distraction Training
Fixes Excessive Barking
Comes with a Go-Home Lesson
2 Follow-up Lessons
Package Cost: $2,400
Day Care Play & Train
10-day Day Care & Train Program
Includes Day Care Each Day
Monday-Friday
Must Attend at Least 3 Days Per Week
Teaches Same Skills as LEVEL 1 TRAINING PROGRAM
Dogs Must be 4 Months of Age or Older
Must be a Current Day Care Client OR
Complete 3 Days of Day Care Prior to Beginning
Includes 2 Follow-up Lessons
Package Cost: $900
Stay & Train
A Boarding Add-on
No Set Time Requirement
Works on Targeted Behaviors
Client and Trainer agree on behaviors
Adjust Daily Boarding Rate to $90/day

Private Lessons occasionally available: $70/hr
Group Classes occasionally available: $150 for 6 weeks
Contact Rebecca for more information.
Some of our Training Clients