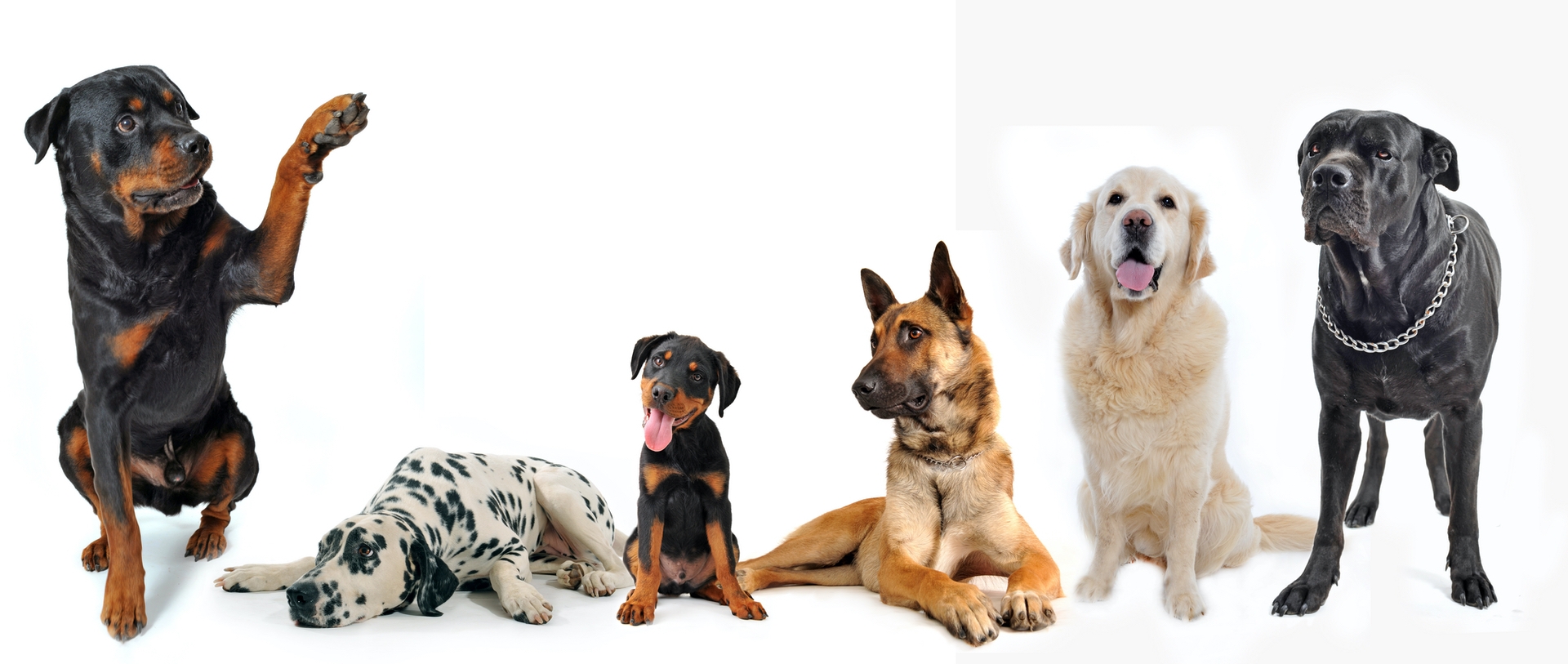 Welcome to Four Paws Academy in Spencer, MA
Owned by Rebecca Pond, one of the great passions in her life is dogs! Caring for dogs, training dogs…you NAME it!
Four Paws Academy is a small, family-owned business specializing in high-quality, personalized care and training for your dog. We offer a safe, clean and nurtuing environment. Rebecca has more than 30 years' experience in raising and training dogs. Please take a moment to explore our site, then give us a call. We'd love to hear from you and be your primary choice for your dog's Day Camp, Boarding, Training and Grooming needs.
Serving the Massachusetts Communities of:
Spencer, Auburn, Brimfield, Brookfield, Holden, Holland, Leicester, Monson, North Brookfield, New Braintree, Oakham, Oxford, Palmer, Paxton, Rutland, Southbridge, Sturbridge, Wales, Ware, Warren, West Brookfield, West Warren, Worcester & surrounding towns
Front of Four Paws Academy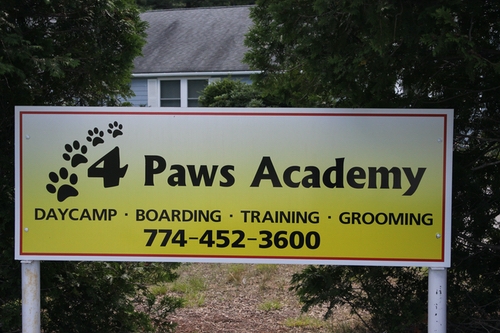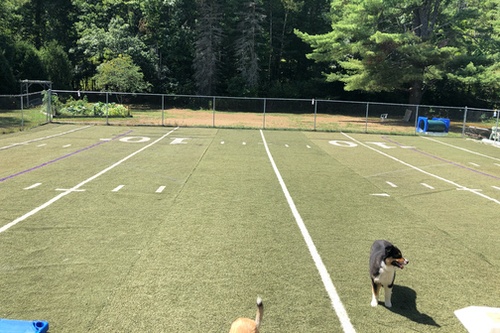 Our Fully Fenced Backyard
Testimonials from some of our Clients
(from Google Reviews)
Great facility that has all services for your dog– daycare, boarding, grooming and training. Rebecca is amazing with dogs! We have been going to daycare for over a year, done basic and advanced obedience training and earned our CGC. My dog and I have benefited tremendously from Four Paws!!! ~ Melanie Silva
Amazing place. Owner is down to earth, very knowledgeable, reasonably priced, and always available for questions or concerns. The academy and is extremely clean, welcoming, and easy to find! Worth every penny, will definitely use them again! ~ Ashleigh Carrasquillo
Excellent trainer. Decent facility. Boarding, groomer on site. Daycare in air conditioned area. Give Rebecca a try. Spencer, Rte. 31.
~ Brenda Wallar